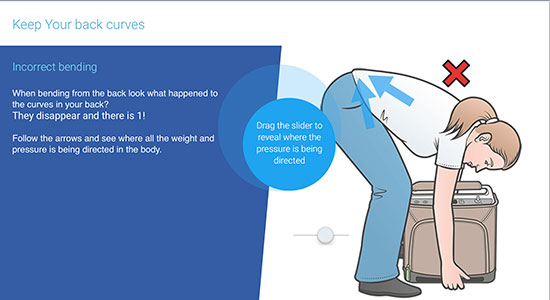 Manual handling for care workers
Manual handling in a health setting can cover a range of activities.
As a care worker you need to be skilled in manual handling of people unaided and also using appropriate equipment. Incorrect manual handling techniques can lead to serious injury. This award winning course covers your workplace obligations, common manual handling tasks, risk factors, assessment of risk and control measures. Safety in the workplace is everyone's responsibility and this course ensures you have a basic understanding to ensure the safety of yourself, your colleagues and your clients.